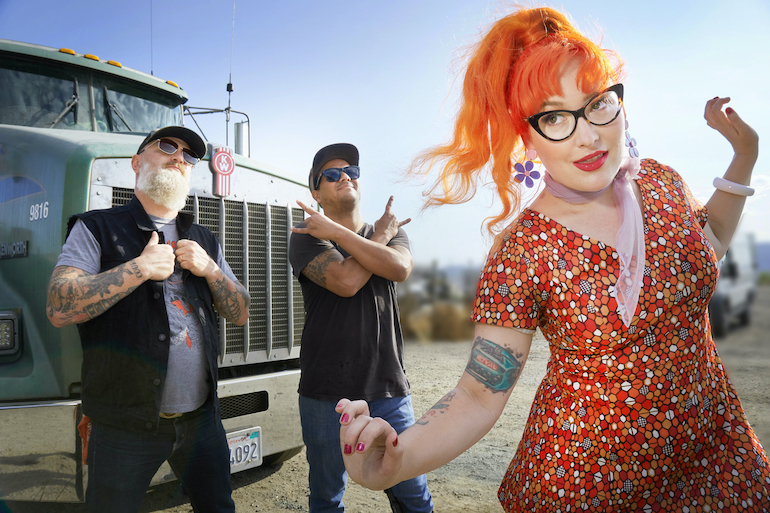 VIDEO PREMIERE: HAYLEY AND THE CRUSHERS 'SHE DRIVES' IN NEW NOISE MAGAZINE
Hayley and the Crushers are releasing their second single off their upcoming album. Slated for spring 2022, "She Drives" is an ode to claiming one's freedom and leaving the BS in the past.
The band are one part pop-punk, one part sunny surf, and all "poolside glitter trash," according to the band.
The track was written by front woman and guitarist Hayley Crusher Cain, who chats more about the process of building the song:
"I wrote 'She Drives' in the bathtub after getting a stressed out call from a friend who had just had a massive fight with her husband," Cain says. "This friend of mine is known to drive like a bat out of hell on a normal day. But after this particular fight, she drove and just kept driving, eventually ending up in Malibu. I was inspired by the idea that we can't outrun our worst feelings, but it sure is human nature to try."
Check out the new music video for "She Drives" below: