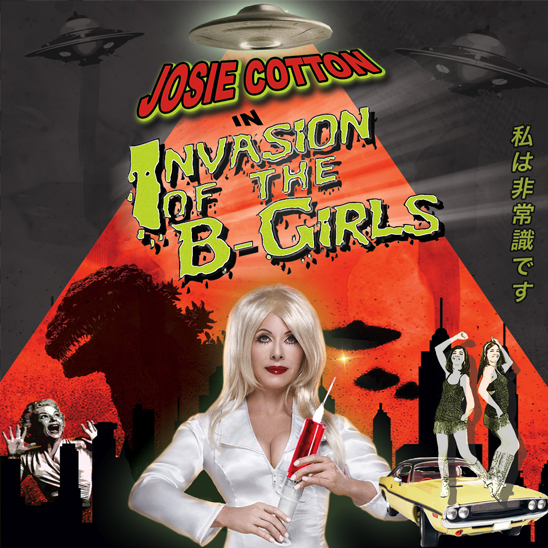 INVASION OF THE B-GIRLS (REMASTERED) NOW AVAILABLE ON ALL DIGITAL PLATFORMS
"Josie Cotton has made the unlistenable unforgettable" -John Waters.
Invasion of the B-Girls is my take on theme songs from the best and worst B- movies one can endure. Other worldly, hilarious and always bordering on the dark underbelly of society.
Revamped, Remastered, New Artwork, New song order and Bonus Track!
Now available on all streaming and downloading platforms!