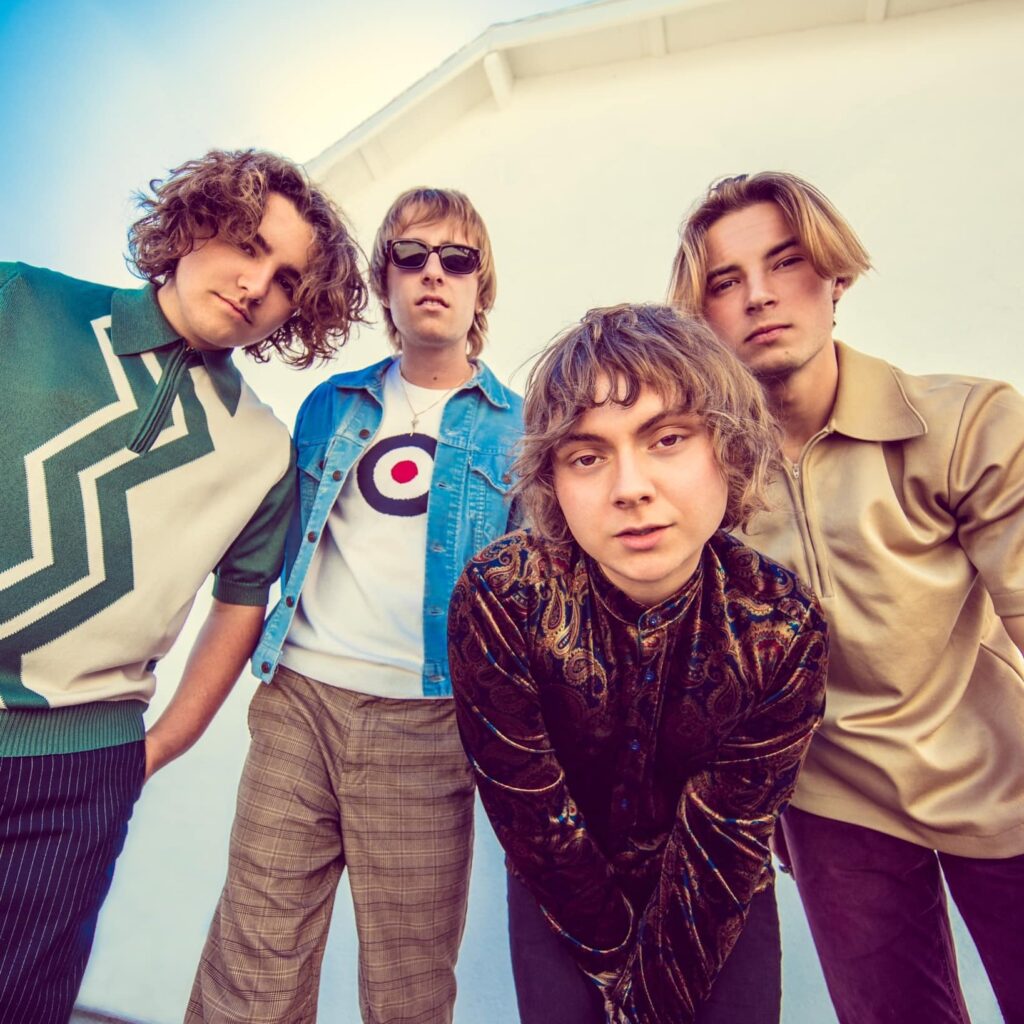 BlackBook Premiere: Riotous New Velvet Starlings Video For 'Can't Control'
Despite the city's ongoing and well-documented Anglophilia, there is almost no way that anyone would guess that Velvet Starlings are from Los Angeles. Founded in 2018 by the now 19-year-old guitarist/vocalist/organist Christian Gisborne, one might instead suppose that they suddenly sprang, vintage guitars in hand, from some sleepy little town in South Yorkshire, and are about to take the world by storm (or at least by sheer volume).
To play it up a bit, last August they even released their debut album, Technicolour Shakedown, with the British spelling of the title (cheeky). And this month – Tuesday, February 8, specifically – the vinyl edition is out via LA indie label Kitten Robot. To properly celebrate, they have delivered a rousing, rollicking new video for current single 'Can't Control,' which BlackBook enthusiastically premieres here.
The track itself is a veritable new paradigm of retro-mod, fuzzed out garage rock, with its distorted guitars, swelling Farfisa and relentlessly romping beat. If it doesn't make you get up and dance wildly around the room, you might want to check to see if you still have a pulse.
"'Can't Control' is the closest thing to a soul track that the Starlings have come to," says Gisbourne. "While there's still your fair share of fuzz organ and distortion on every instrument going on, as a producer I wanted to go for something that sounded not just like the music our idols made, but the music our idols' idols made."
In other words, not like those '90s garage bands, but like the actual '60s garage bands.
The video so perfectly captures the mad energy of the song, following friend and fellow musician Martin Hughes as he dons some lipstick, eyeliner and a very rocker looking paisley coat, before shaking his thang down the streets of Dunfermline, Scotland – one of those little "humdrum towns" (though a decidedly pretty one) that Morrissey once sang about.
Gisborne explains, "The video was shot in Scotland by and featuring our friends, the brothers Martin and Brian Hughes of local indie band Angelica Mode, who we shared a stage with whilst touring in 2019. Martin is just such a dynamo, he never stops moving. It's all about being an individual and doing whatever you feel, when you feel it, even if it's running out into the streets and dancing 'Billy Elliot'-style all the way through the town."
And after two years of mostly being cooped up due to on again off again lockdowns, that does seem like an absolutely brilliant plan.